East Cheshire Hospice Will Week October 2020
Spall Clark Solicitors is delighted to be one of the local law firms taking park in the East Cheshire Hospice Will Week between 5th and 9th October 2020. Spall Clark will be waiving their usual fees for preparing Wills for their clients in return for a donation to the Hospice. This includes updates to existing Wills, new Single and Mirror Wills.
Our managing director Paul Clark who has been involved in previous Will Weeks for Hospice says "as a firm specialising in Wills and Lasting Powers of Attorney, we have seen an increase in the number of people making Wills since the start of the coronavirus pandemic. Sadly, it has hit home for many people that life can change in an instant and as a result, they now wish to put plans in place to ensure that their affairs are in order should the worst case scenario happen."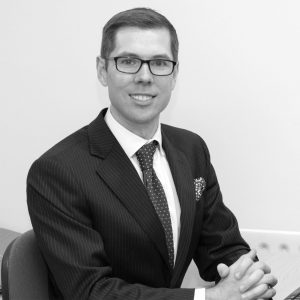 "Supporting East Cheshire Hospice through Will Week is a great opportunity for people to give back to the local community whilst giving them the peace of mind that whatever happens, not only will their wishes be clear to their loved ones, they will also take effect as they would want them to."
Paul who is also the Legacy Officer for East Cheshire Hospice, also says "I get to see first hand how the generosity of people who leave gifts in their Wills can greatly benefit charities such as the Hospice. I would encourage people to leave gifts in their Wills to charities, especially ones that rely heavily upon donations to enable them to continue their fantastic work. East Cheshire Hospice prides itself on the excellent care it provides its patients and their families who are going through the most difficult time of their lives. To continue such great work is made even more possible through donations and legacies left in Wills."
How to book your Will Week appointment
To book your Will week appointment with Spall Clark Solicitors, please visit www.spallclark.co.uk/contact and contact us on your local office number. Alternatively, you can send us a message through the website or email info@spallclark.co.uk. Please note that you only need to make your appointment with us on or before 9th October 2020. We are also able to service clients outside of the Cheshire area.
We can offer appointments at one of our offices in Sandbach, Congleton, Knutsford, Hale or Wilmslow, at your home or via online video such as Zoom. In relation to face to face meetings, we are following government guidelines which might be subject to change. When you book your appointment, will inform you of precautions we are taking to protect our clients and adhere to social distancing guidelines.
How to find out more about East Cheshire Hospice
To find out more about the East Cheshire Hospice and Will Week, please visit www.eastcheshirehospice.org.uk/campaign/will-week/